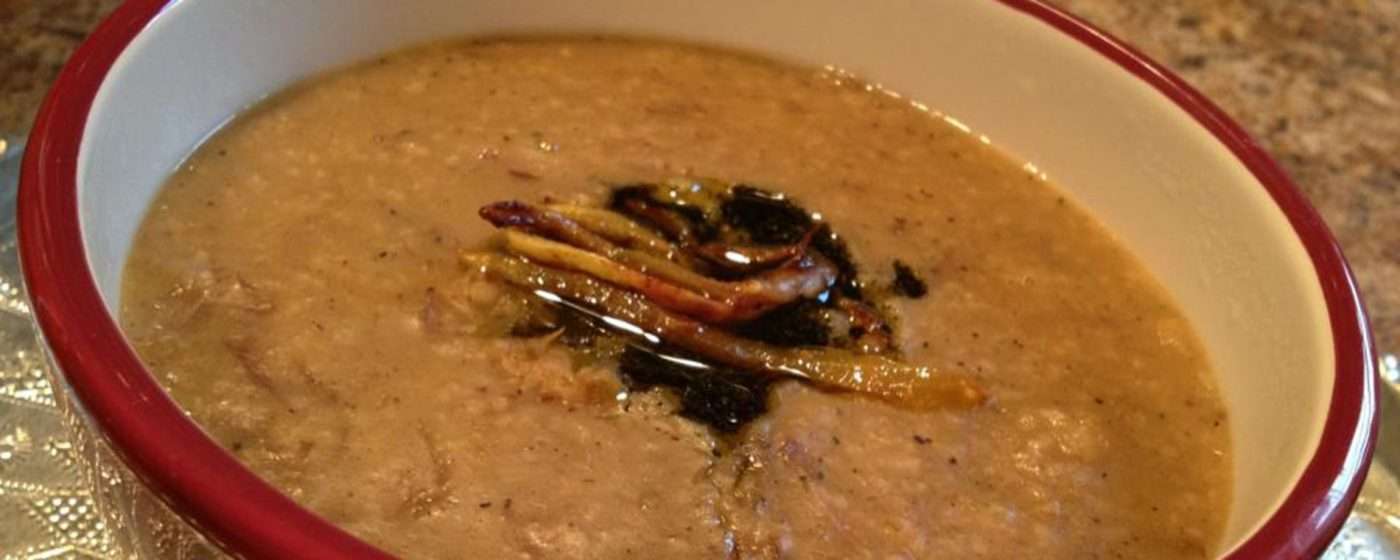 Ash-e Gandom
Soak the legumes in lukewarm water several hours before cooking so it is cooked better and not to cause flatulence. First, you should choose a rather big pot depending on the amount you want to prepare and pour water until it reaches half the mass of the container.
Add wheat along with chickpeas and beans. After the water is boiled turn down the heat and let the legumes cook slowly.
After cooking the wheat along with chickpeas and the beans for about an hour, add lentils and rice and stir constantly. After an hour of cooking the rice and lentils along with other legumes, add the vegetables along with sauteed mint and onion. Then add salt, pepper, and turmeric and let them cook properly.
45 minutes seems to be enough. If the water of the Ash is evaporated too much you can add some boiling water gradually.
Ingredients:
Spinach2000 g
Peas 120g
White beans 120g
120 g
Lentils 120 g
Bean 120 grams
Onions 5
Wheat 250 g
Oil 200 g
Some pepper
Some salt