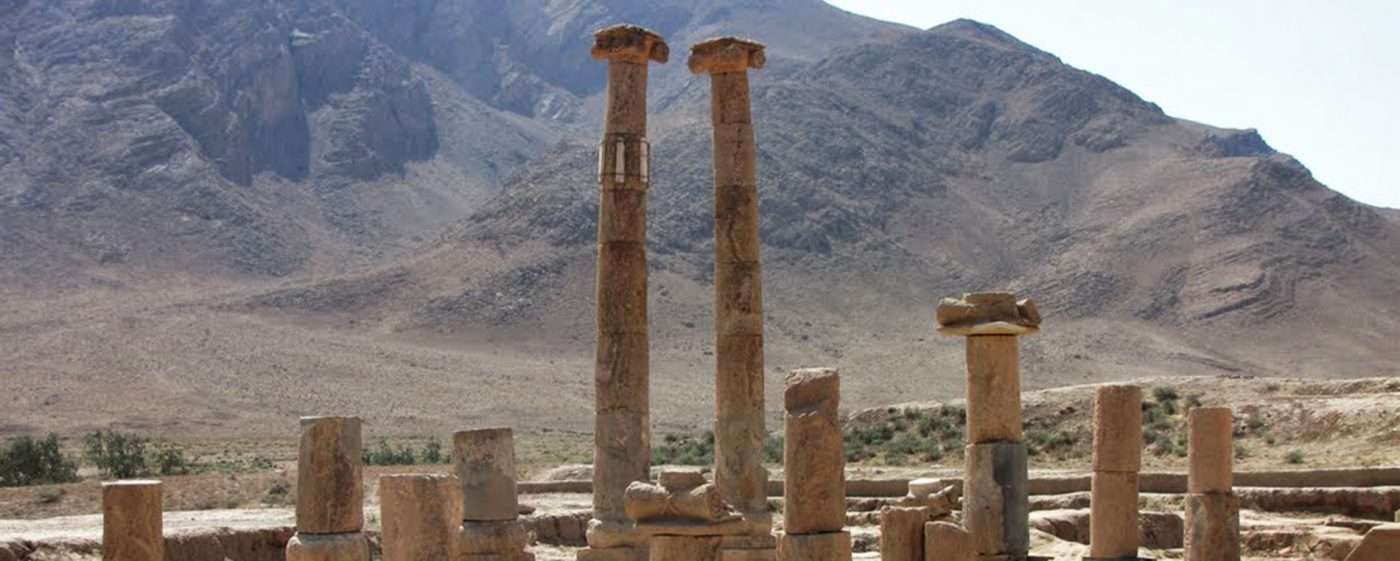 Khurheh Temple
On the way from Arak to Kashan, we can see the ruins of a temple or a summer house that has two Greek columns made of travertine on its side. The capitals of the Khurheh temple have the Ionic style which came from ancient Greek art. Khurheh Mahallat is a historical monument that has remained from the Parthian and also through the Islamic and Seljuk period. Among the local and foreign historians and archaeologists, it's a historical monument that has many uncertainties about its history, architecture, application, and usage.
According to the remains and remnants, the historical temple of Khurheh was constructed in an area of about 3550 meters. It consists of three main porches, the northern part, and the western part. The main porch has 12 pillars in two rows and pillar-like walls on the four sides. The eastern side is connected to the outside of the building with just 10 steps, and also some gates that were built on the west side for the entry and the exit. The two remaining stone pillars of the monument were built on the stone of the porch. In the corridors of eastern and western sides, there are some stairs; that have been probably built in order to access the second floor.
Its columns are made of six pieces of stone with 33.7 meters high. The northern part of the building includes a number of corridors and rooms; which are located around a central courtyard that is surrounded by thick walls. The courtyard area is about 95.7 × 45.8 meters. Through a door located on the north side of the building, private individuals would have entered this section. Other rooms were also connected by narrow and long corridors. The western part of the monument includes some rooms which are connected by corridors and stairs. And the west side stairs are connected to the roof of the pillared porch.
The conducted studies and also the artifacts in the Khurheh plain indicate the fact that the history of the residence in this area goes back to the second millennium BC. This archaeological site was first excavated by Naser al-Din Shah Qajar. Pictures of these explorations are available in the Archives of Golestan Palace, as well as the newly published book of archaeological excavations of Khurheh. However, Bandar Lengeh Coast to Bandar Abbas