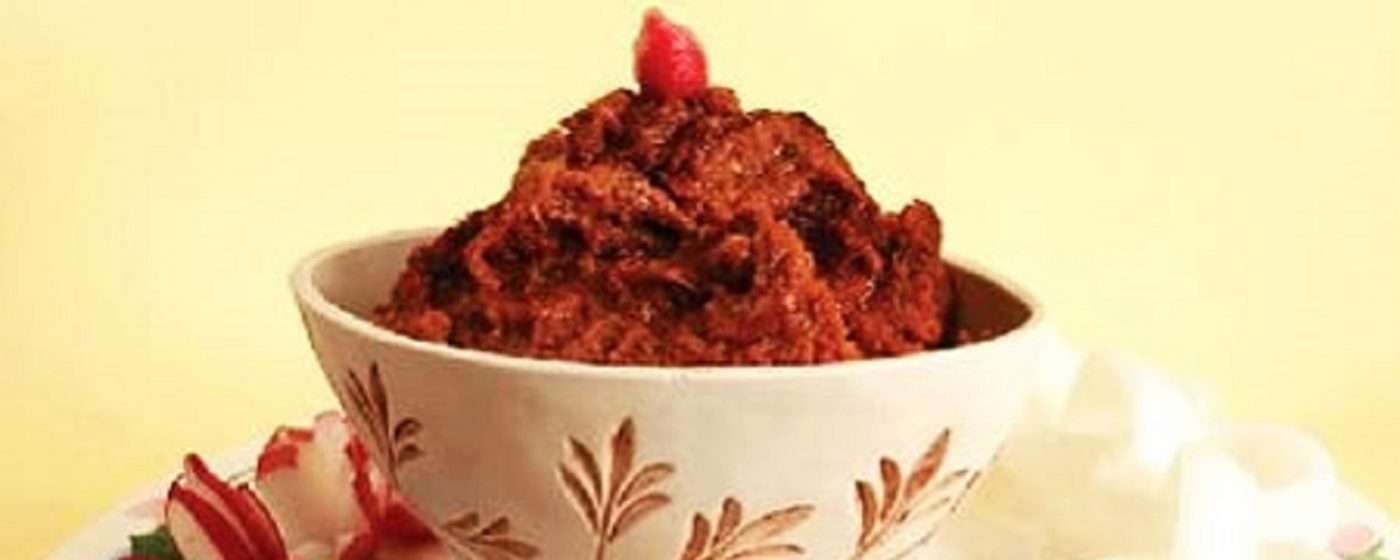 Kooyee Tareh (Leek and Squash Stew)
Put a pan on the heat, pour some oil in it, and wait till it is heated up. Then sauté the garlic in it. Peel the cooked squash, mash it with a fork, make a puree out of it, and add it to the sauteed garlic.
Mix the tomato paste, sugar, pomegranate molasses, minced walnuts, some salt, pepper, and turmeric along with 2 glasses of water and allow it to cook on a gentle heat for about 2 hours.
Then add the sauteed garlic and squash along with some golpar (Persian hogweed) and stir nicely until a thick mixture is formed and your dish is ready to serve.
Ingredients:
Squash: 1/2
Garlic cloves: Three
Walnut: 150 g
Pomegranate sauce and tomato paste and sugar: Two tablespoons each
Salt, pepper, turmeric, golpar (Persian hogweed), and spices, plus water: Necessary amount