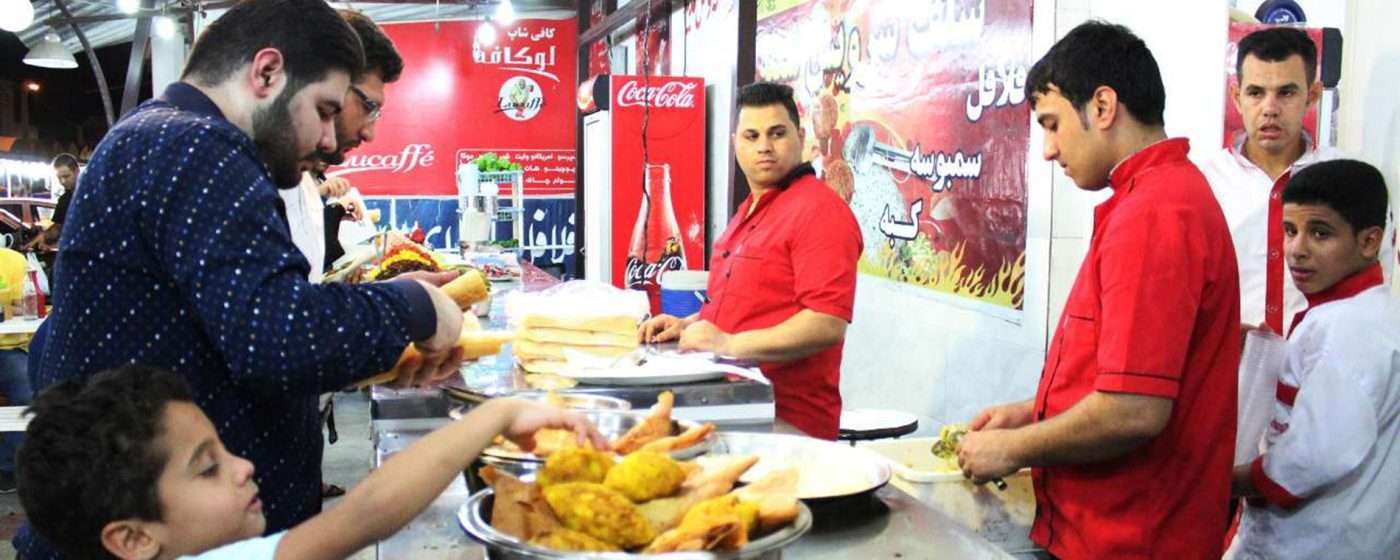 Lashkar Abad
Most travelers who travel to Ahvaz want to get the address of Lashkar Abad. And in doing so ask from the locals especially when they are really hungry. Lashkar Abad is a row in Shahid Chamran University Square full of colorful and tasty foods, and especially the falafel. Near the street, the smell of a combination of falafel and pickles and colorful confetti fills our noses. Therefore, we step faster unconsciously. Both sides of Anousheh or Lashkar Abad streets are occupied by young falafel sellers. They light up their stalls' lights in the evening waiting for their customers.
Many of them are falafel superfans and are there every night at dusk. In addition to hundreds of falafel shops on this street, all kinds of Samosas, salads, and pickles, and a type of food called Koppe are also found in Lashkar Abad.
Confectioners, Bamieh sellers, and hookah sellers would be found after getting dark. Confectioners that stand along the street and arrange kinds of confections on the desk extract fried Zoolbia and Bamieh from the oil and put them on the desk for the customer. Buying food from this market is of customer self-service type, and the payment is received according to the declaration of the customer.
The row of falafel sellers in Ahvaz gets more crowded every year with more prosperity, especially on Nowruz holidays. Rangooniha Mosque