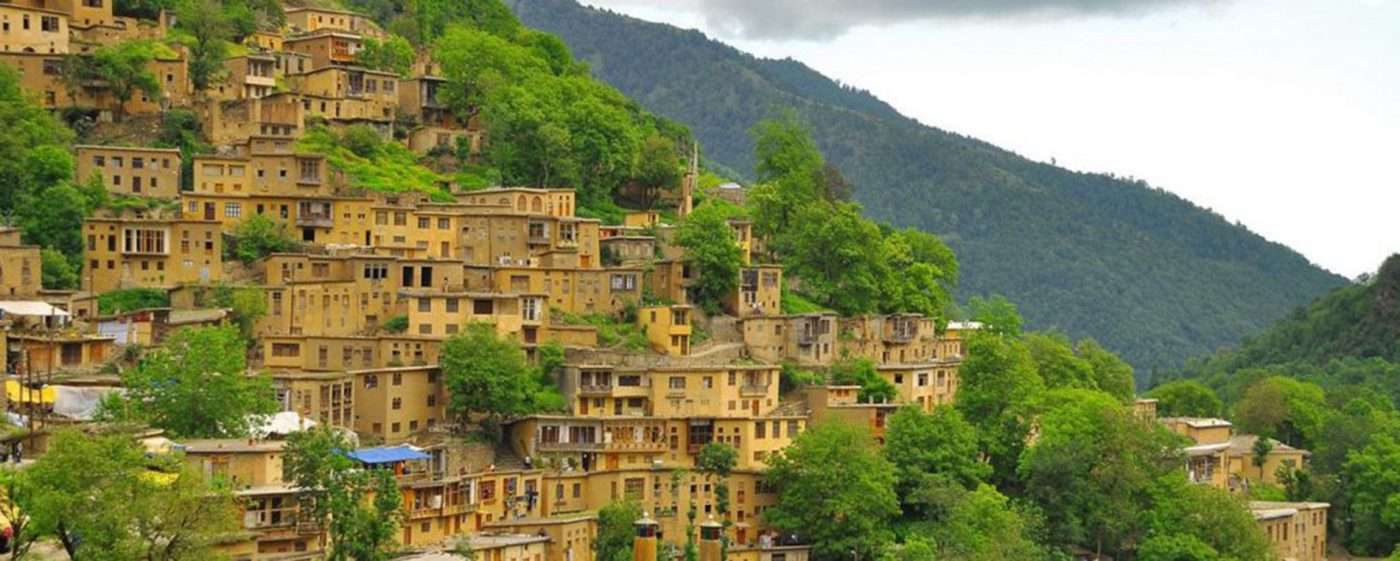 Masuleh
This historical and tourist attraction has been enlisted as a UNESCO World Heritage Site. The construction of this village is unique as the roof of one building is the front yard of another. In addition to this appealing feature, the village is located inside the woods and on the mountains of the Gilan Province, and if you are lucky you can wake up in foggy, fairytale-like weather which happens sometimes. There is also a waterfall and a beautiful cemetery near the village. Autumn is an ideal season to visit Masuleh because there are fewer tourists, and the trees are more colorful.
The architecture of the village belongs to the Zand Period and like many other mountainside villages of the time has this unique style of architecture. Among other similar villages, we can name Gang Village in Khorasan Province, Uraman in Kurdistan, Kazaj in Ardabil, and Vafs in Markazi Province. One of the reasons for this stepped structure was to defend the village from predators.
Materials used in the construction of the houses are wood, stone, and brick. These houses generally are built on two floors and one-story or three-story buildings are rarely found in Masuleh.
Masuleh, Mond protected area