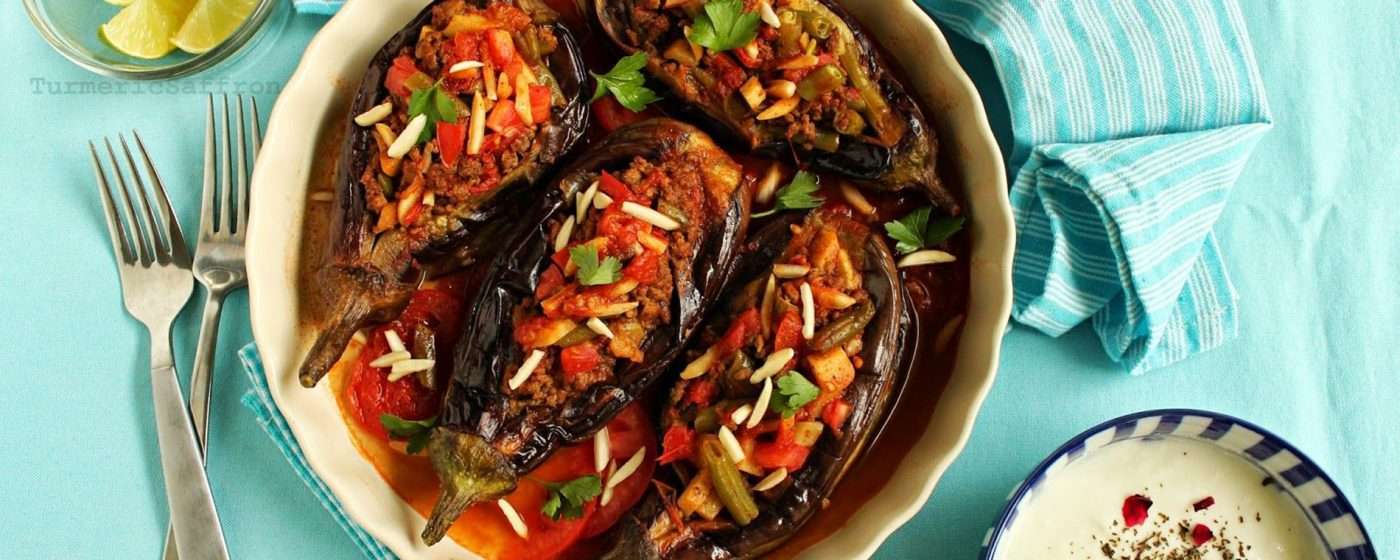 Stuffed Eggplant
A point that should be considered before cooking this dish is that you should soak the eggplants 1 to 2 hours before cooking in salty water so as to lose their bitterness and absorb less oil.
Peel the tomatoes and chop them into small pieces. Then chop the onions into small pieces, put them in a pan that has some oil in it, and turn the heat on until it gets hot. Sauté the onions until their color turns gold.
Then grate the garlic cloves and sauté along with onions. Add the chopped tomatoes and sauté along with the onion and garlic until it makes water. Also, add the tomato paste so that the sauce takes a better color.
Add the minced beef to the sauteed onions and tomatoes and mix them so that the beef cooks inside the sauce completely. Then you should add some boiling water while the beef is cooking. Pour some chopped parsley, fresh lime juice, and sliced peppers, along with a bit of salt on the beef, to cook with the beef and take the bad smell.
Peel the eggplants in stripes, make some cuts on the surface, fry them in oil, and pour the prepared beef stuffing inside the eggplants and fill them up.
Pour some of the red oil on the sauce inside a pan and put the stuffed eggplants in it. Then put on the lid and heat it up on medium heat for about 20 minutes, so it is cooked with the steam inside the pan.
Ingredients:
Eggplant 6
Mince beef 250 g
10 garlic cloves
1 chopped onion
2 firm tomatoes
1 glass of chopped parsley
Salt, oil, and tomato paste to the extent necessary