Tanbur
Introduction
Tanbur is a type of Persian musical instrument or chordophone in which the strings are extended from a long handle to its bowl and is played by the stroke of fingers.
It has also been called "Tanbureh". Today, we can say that it has a longer handle and larger bowl, and more bent than Setar musical instrument.
Tanbur has mystical and epic features and has been used for playing mystical pieces. This instrument has had various shapes and has been called by different names depending on the period and the region it is used.
It has a pear shape with a long handle on which 10 to 15 frets are latched. The handle resembles that of Setar that has one tuner on each side and the strings wrap around them. Tanbur has 4 strings that can be tuned at different intervals. This instrument is usually played by fingers and not a pick.
The History of Tanbur
Due to the 3 statues found in the ruins of the ancient city of Susa, we can say that its history dates back to 1500 BC. Its pear-shaped bowl has been common in Iran and Syria and later, through Turkey and Greece, it changed to an oval shape that you can see in Egypt.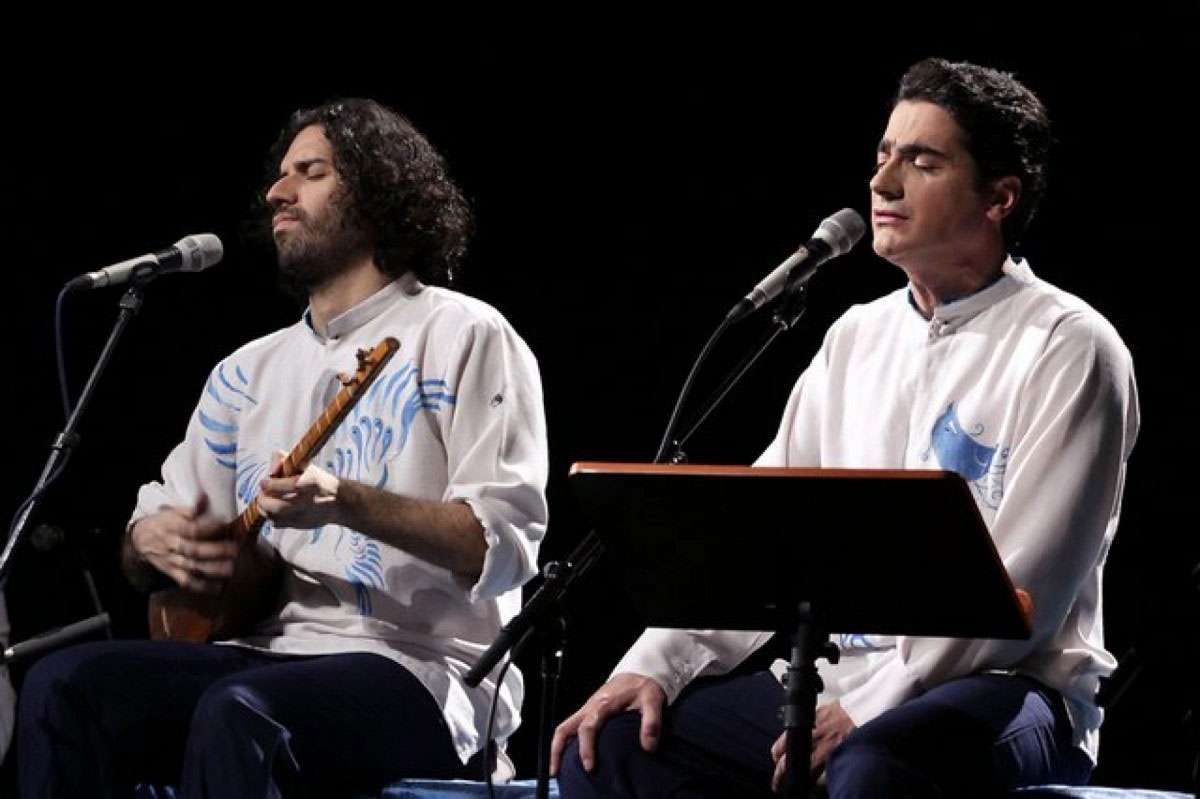 * Sohrab Pournazeri (Tanbur Player) on the left and Homayoun Shajarian (Persian Classical Singer) on the right
It has also been known as the Setar of ancient Iranians which had been played in the Sassanid Period, the time of Khosrow II, and even before.
Today, Tanbur is played in almost all parts of Iran but the foundation of this instrument is related to Kermanshah, Kurdistan, and Northern Lorestan. This instrument is called Tamyorah, Tamirah, Tamurah, and Tamur in these regions.
Different Types of Tanbur
Tanbur based on its shape is of two types: "Kasei" which is in one piece and "Chamani" which has a handle and its bowl is made of wood. The advantage of the latter is that it is easier to make or fix.