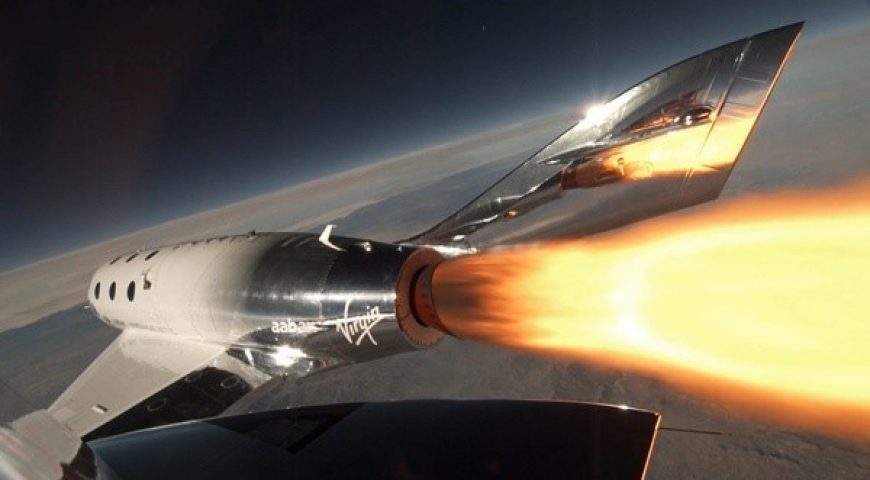 Virgin Galactic's Space Ship Two Just Made Its Second Trip to Space
On Friday, Virgin Galactic's SpaceShipTwo flew in space for the second time, taking off from Mojave, California, after days of weather delay. SpaceShipTwo took off at 8:07 a.m. PST carrying two pilots, a crewmember, and a nearly full weight of science projects from NASA.
Unlike most spaceflights that fire rockets from the ground, SpaceShipTwo is carried on the belly of a plane named WhiteKnightTwo before being released to propel itself into the upper atmosphere. After being carried 45,000 feet (13,700 meters) into the air, SpaceShipTwo successfully fired its rocket engine and reached suborbital space at approximately 8:55 a.m. PST. It coasted there for only a few minutes before heading back toward the ground, where it landed much like any other plane, roughly an hour after takeoff. Like all of SpaceShipTwo's planned flights, this one was suborbital, meaning it does not reach orbit, and attains weightlessness for only a few minutes during its trip.
Source: astronomy.com