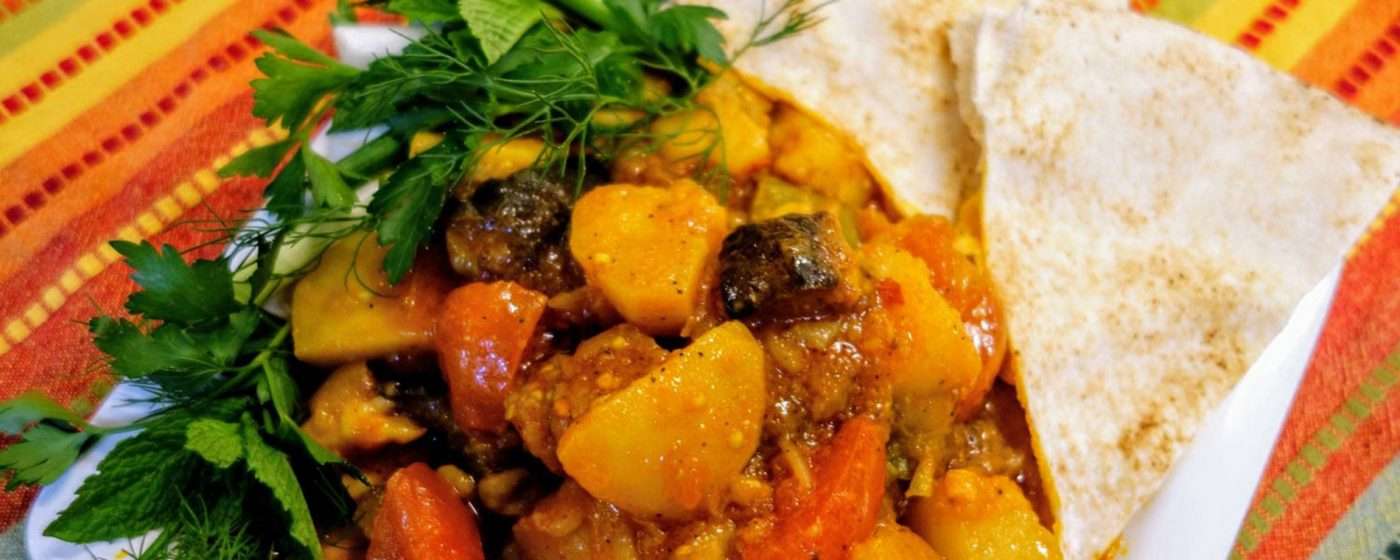 Yatimcheh
Ingredients:
8 cups chopped eggplant 200 kcal
4 cups chopped tomatoes 100 kcal
25 calories a cup of chopped onion
5 tablespoons butter 450 kcal
Salt and Saffron to taste 0 kcal
Recipe:
First, chop onion and fry it in butter.After them getting golden, add the chopped tomatoes and let them to lose water. After a few minutes, eggplants that are already peeled and chopped(not so small), should be added. Add Salt and saffron with a little water to this mixture. these materials must be cooked at a very low heat for 30 minutes. Serve the food in blue ceramic plates and eat it with bread.