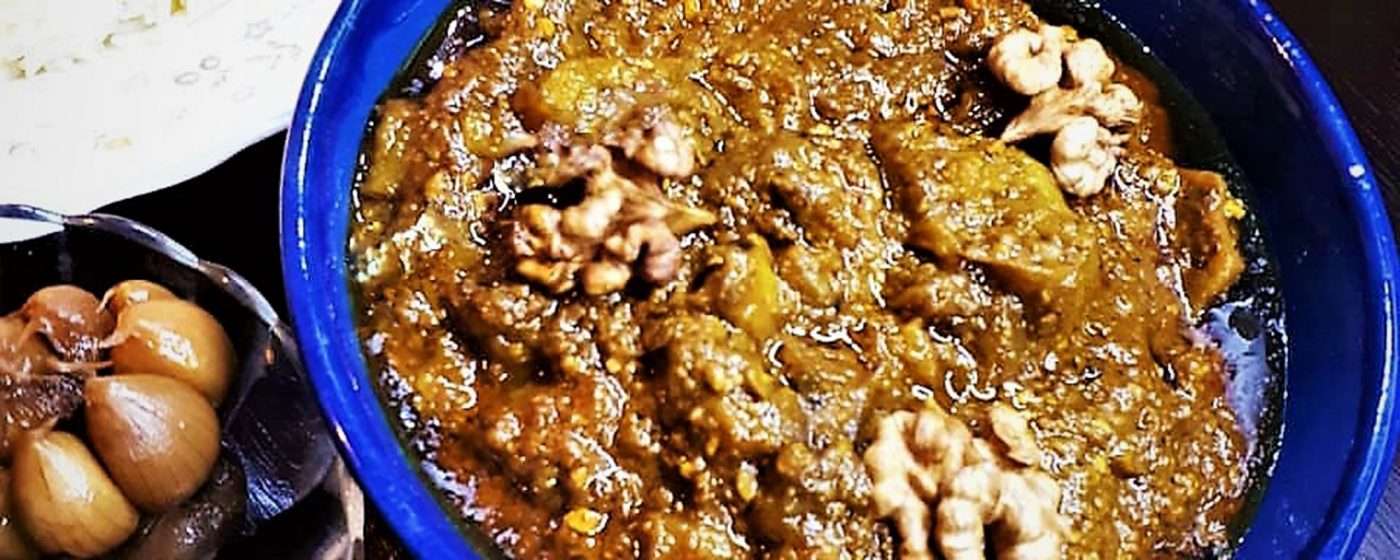 Shesh Andaz
Peel the eggplants and slice in circles. Pour some salt on the eggplants, put them into a container and leave it for about 2 hours so that the probable bitterness is gone.
It absorbs less oil while you are frying them too. Put a pan on the heat and pour some oil in it until it is heated up.
Then saute the walnuts inside of it. Add the sauteed onions along with turmeric to the walnuts, saute them for a few minutes so that the raw smell of turmeric goes away.
Pour pomegranate molasses along with 2 to 3 cups of lukewarm water into a pot and allow the stew to cook finely on a gentle heat. While the stew is cooking, add some salt and pepper to it. Wash the salted eggplants with cold water so that the extra salt is washed away.
Rinse them and fry them with oil. Then add the fried eggplants to the stew so it becomes thick and let it cook slowly. You can serve this delicious stew with steamed rice and enjoy the meal.
Ingredients:
Thin seedless eggplants: 5
Sauteed onion: 4 tablespoonsful
Pomegranate Molasses: 2 tablespoonsful
Minced walnut: 300 g
Salt, pepper, turmeric, and oil: Necessary amount