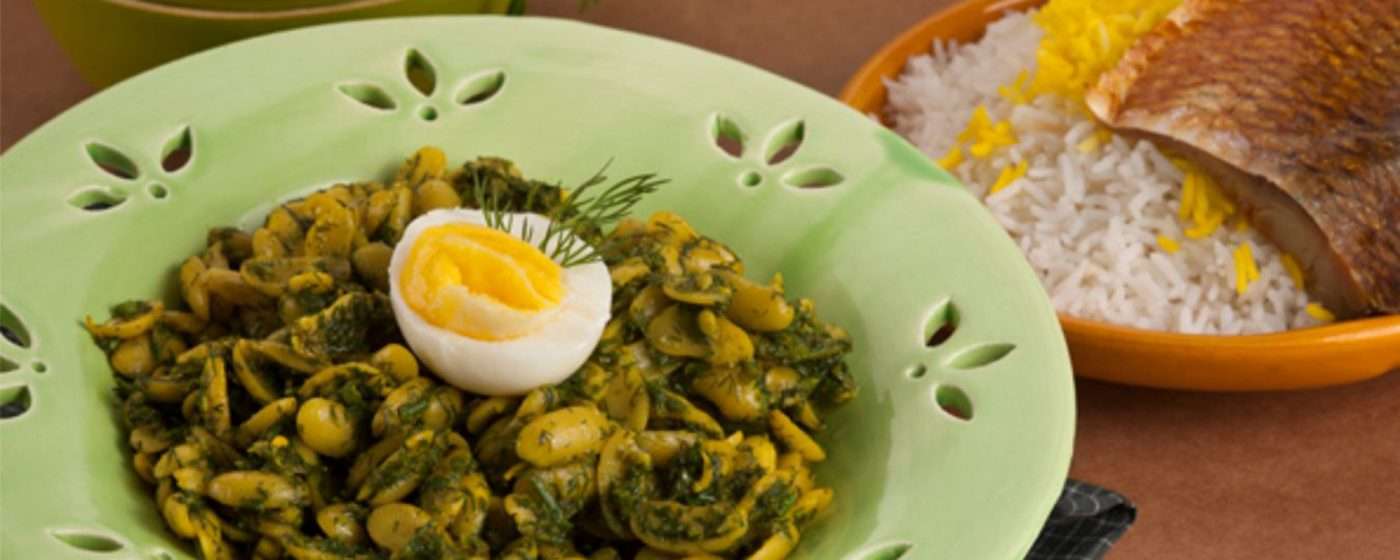 Baghali Ghatogh (Baghela Ghatogh)
Like Mirza Ghasemi and Morgh-e Torsh, Baghela Ghatogh is an original dish of the northern part of Iran that has many fans, and cooking it is not so complicated. To prepare this delicious Persian meal you need to pour some oil into a pan first and add garlic to it and sauté it on a gentle heat for a while.
Do not sauté the garlic for too long, catching the sauteed smell of garlic is enough. Add the flageolet beans (Pache Baghela or Rashti Beans) to the ingredients and saute them with the garlic for about 2 to 3 minutes.
Add turmeric and stir nicely until the ingredients are mixed completely. Then add the dried dill. You can also use fresh dill instead. After adding the dill pour one to one and a half glasses of boiling water along with some butter and put on the lid until the stew is cooked completely.
When the beans are cooked and the water of the stew is evaporated, add some salt and pepper to the ingredients and then crack the eggs into the stew. Be careful not to stir the eggs in the stew after cracking. Breaking the egg yolks slowly is enough.
Ingredients:
Flageolet beans / Pache Baghela: 2 cups
Eggs: 2
Dill: 2 tbsps
Grated garlic: 3 tsps
Butter: 20 g
Turmeric: 1 tsp
Salt and pepper: Necessary amount