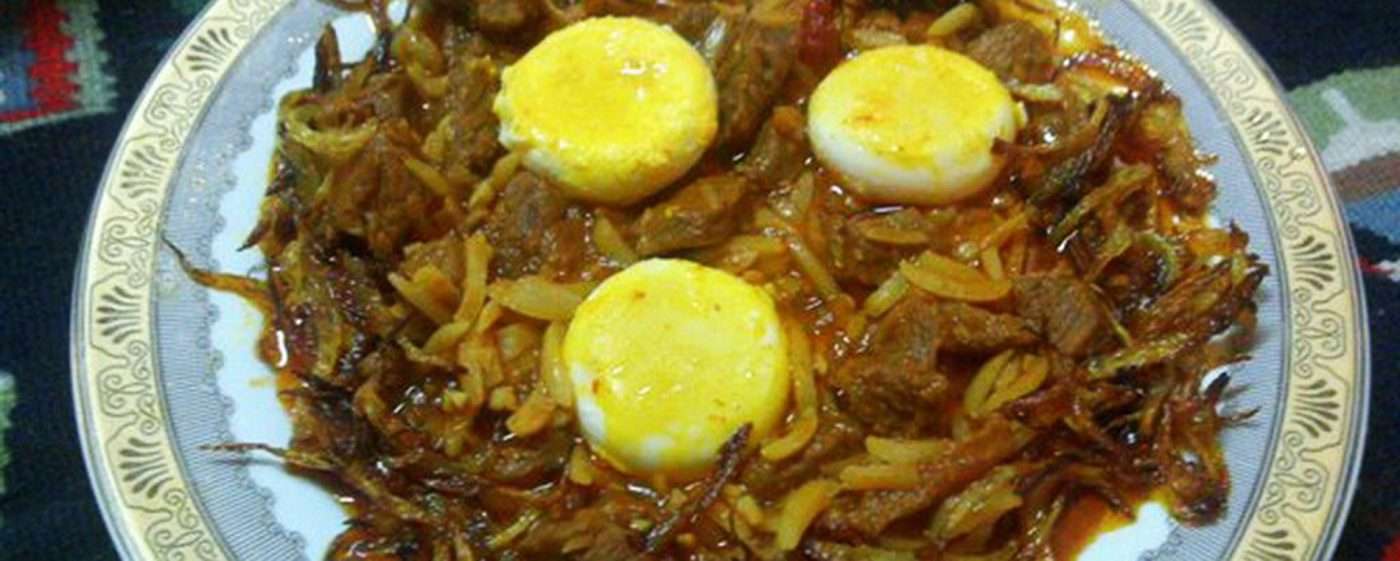 Pichagh Gheymeh
To prepare this dish, soak the almond slices for about 2 to 3 hours and after rinsing, sauté in a little bit of butter. Sauté the onion slices with butter till their color turn gold. Then sauté the lamb along with laurel leaves and onions so that the lamb loses water. Meanwhile, pour some spices on the meat.
After sautéing the lamb, add some water and wait until the meat is cooked. After the lamb is cooked add the sauteed almond slices along with saffron to it.
When the stew lost some water and reached a proper amount, add the eggs to the stew one by one, and pour some saffron on the yolks. Finally, close the lid till the eggs are firm, and after the eggs are cooked, serve the stew in a vessel, garnish it with some of the sauteed onions, and serve alongside saffron rice.
Ingredients:
4 medium Onions
400 grams of lamb
4 eggs
Half a cup of almond slices
Half teaspoon of saffron powder
2 laurel leaves
1 liter of water
100 gr butter
1 tablespoon of verjuice
Spices (curry, pepper, turmeric, cinnamon, cardamom, and salt): To the extent necessary