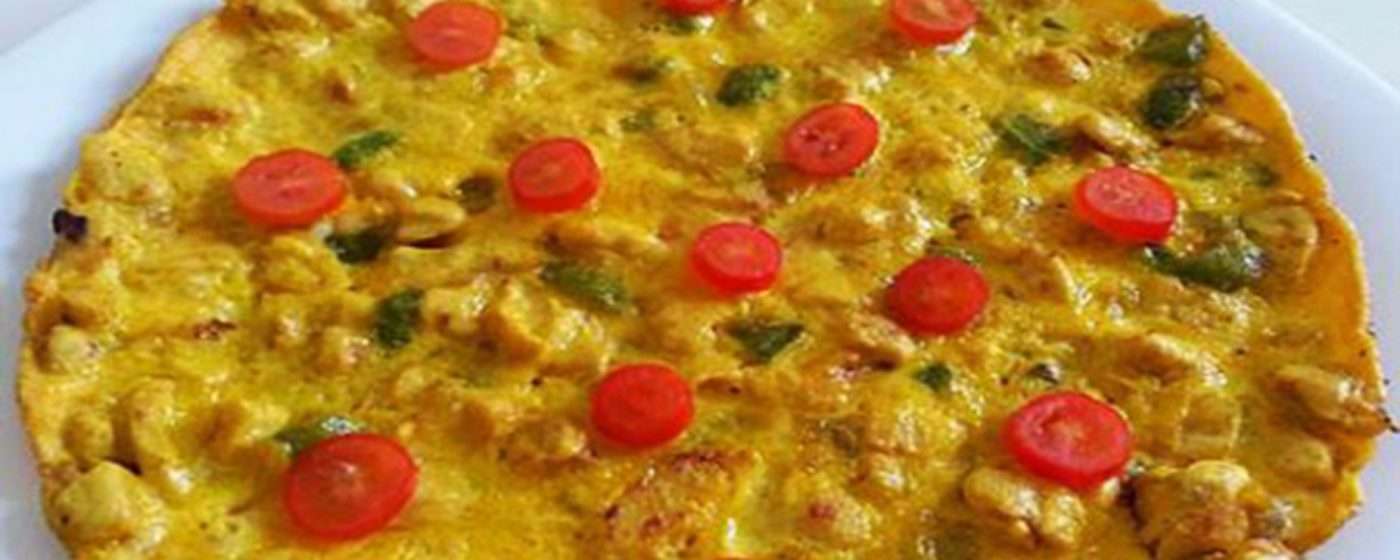 Chicken Chighirtma
Chop all of the ingredients nicely. Put the chicken in a pan and on the heat till its water evaporates. Add turmeric and let it fry.
Take the fried chickens out of the pan and sauté the onions. After the color turns gold, add the tomatoes and sauté for a few minutes. Add the fried chicken and spices to the pan and close the lid for about 5 minutes.
Stir the eggs with a fork inside a bowl completely. Add the bell pepper to the pan and mix it with other ingredients. Then, add the eggs in a way to spread allover the ingredients but be careful not to mix it and put on the lid.
After the eggs are cooked and firm, pour a bit of parsley on top and serve the dish.
Ingredients:
2 pieces of chicken fillet
1 big onion
3 bars of butter
2 large ripe tomatoes
3 eggs
half of a bell pepper
Parsely, salt, curry, and turmeric: to the extent necessary