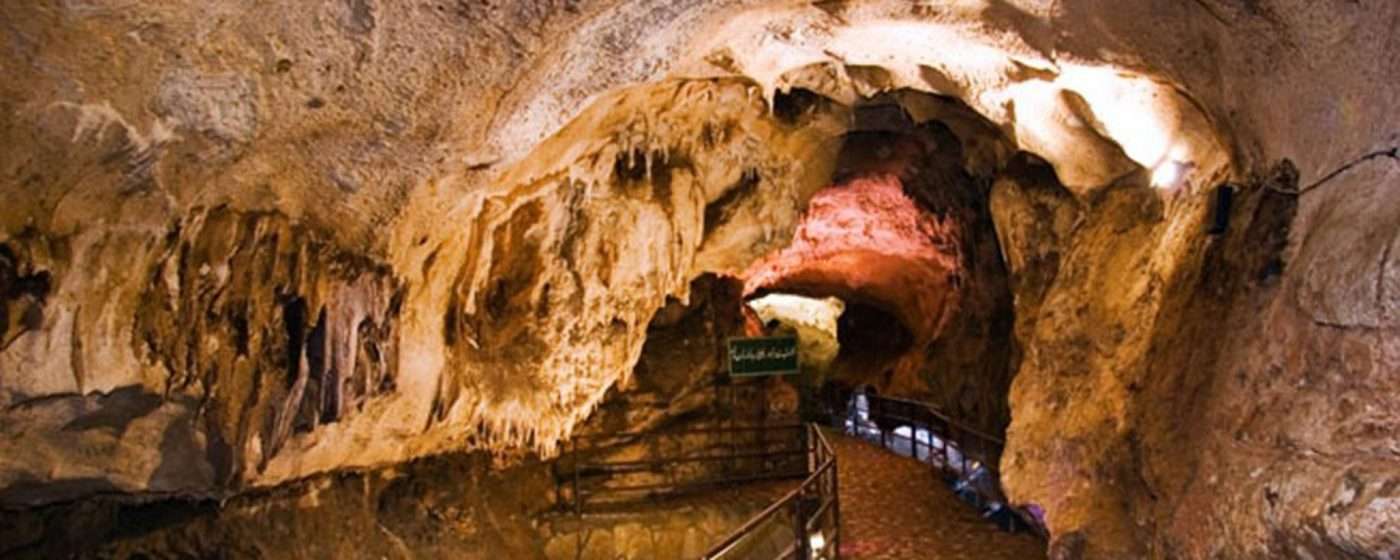 Quri Qale Cave
The sound of a musical instrument can be heard by touching each of the curtain cressets in the beautiful pond of Crystal Hall at a distance of a thousand meters from the cave. Bride Hall is 500 meters away and our footprint can be seen in its crystalline and shiny white stones. These unique ponds and halls are just a part of the beauty of Quri Qale Cave.
The cave is 87 kilometers away from Kermanshah and 25 kilometers from Paveh. Quri Qale Cave is located at the hillside of Shaho Mountain; In the most beautiful valley of the province with special forest features and numerous springs.
This limestone cave is dating to 65 million years ago and to the second geological period. Quri Qale Cave is 1650 meters high and the depth of the ponds reaches 14 meters. The temperature inside the cave is also constant in all seasons of the year, between 7 and 11 degrees. The length of the main and known fault of the cave is about 3000 meters. In addition, it is linked to the surface of Shaho Mountain through many cracks and holes. Therefore,
Crystal-like cressets made with calcareous sediments that are hung from the ceiling show off themselves all over the cave and in some places, their length reaches 8 meters.
Now, the cave is composed of two parts. The first part, which is about 500 meters long, consists of two halls and corridors of the interface between them and lighting from different angles has made there a nice place for tourism. The second part is isolated from the tourist sector with an iron door because it has natural barriers that only climbers who have the necessary equipment can visit. Both Crystal and Bride halls are located in this part of the cave. The length of the second part is several times greater than the tourist sector. Hence,
Historical objects related to Yazdgerd the third and the late Sassanid period have been discovered in this cave. The existence of four waterfalls with a height of 10 to 12 meters at the distance of a thousand and seven hundred meters from the cave maximizes its beauty. Kazerooni Mansion