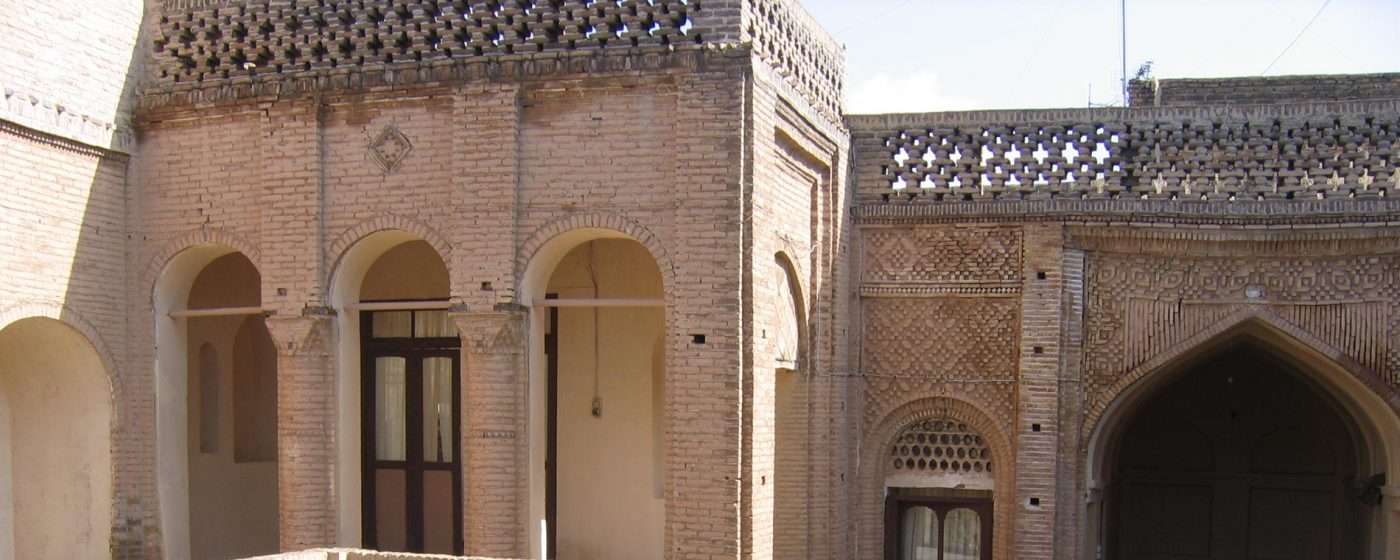 Souzangar Historical House
We pass the roofed pathways in the old Miandare Neighborhood of Dezful on the north side of a dead-end alley. Then we would reach the entrance of the Souzangar historical house. The entrance of the house has an elegant portal with simple decorations. But the simplicity and unaffectedness of the building end just next to the wooden door. It seems like the architect does not want to easily demonstrate what has created with the art of his thumbs to the streets.
After passing the entrance, we get into the porch of the house. The small dome of the porch rests on thick columns with beautiful brick, narrow feet, and butterflies. The house has two floors. The first floor consists of a porch, adjoining rooms, and a beautiful terrace with a wooden beam capped ceiling. All of these beams have inscriptions decorated with the unique brickwork of Khovoon Chini that attracts any viewer.
The second floor was special for guests and was decorated with variegated brickwork. Among the bricklayer of the interior, a brick with an inscription has been seen on which the date of 1951 is carved and marks the construction of the building in this year. There is a pond in the yard that was previously for storing the water for daily use of residents by water-sellers that brought water from the river. The Remains of The Bridge of Dezful Souzangar Historical House.