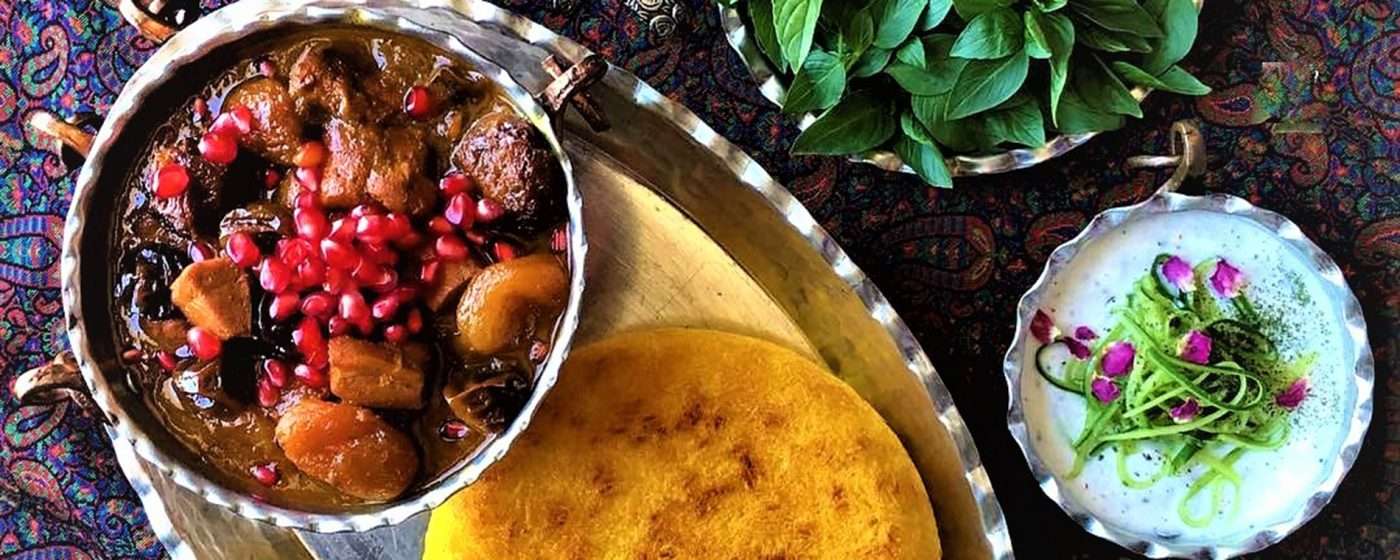 Aloo Mosamma Stew (Persian Chicken and Plum Stew)
First, season the chicken pieces with salt and pepper. Pour some oil into a pan and put it on the heat till it is heated up. Now, fry the chicken finely inside the oil. After one side is fried turn them over so that the color of the other side turns gold too. Take the pieces out of the pan and put them aside.
Pour the finely chopped onions into the oil and sauté them until they are lightened and the color turns gold. Now, add some turmeric and sauté it until it loses its raw taste.
Add the plums and dried apricots and sauté them too. If you like the sour taste use sour plums otherwise use sweet-and-sour plums. Then you need to add the tomato paste and heat it until it loses its raw taste. Sautéing the tomato paste not only adds more flavor but also gives a nice color to the food.
After it is sauteed, pour salt and pepper in it and add the fried chicken pieces along with a few glasses of hot water and some sugar. Put on the lid of the pan and allow it to cook slowly on a gentle heat.
This stew must not be too watery. Therefore, you shouldn't add too much water so it releases oil. You can add the heated saffron in the final 30 minutes. Taste the stew and depending on your taste add sugar or verjuice to balance the sweetness or sourness.
After the stew released oil. Turn off the heat, wait for 5 minutes and serve it along with steamed rice.
Ingredients:
4 pieces of chicken breast or drumsticks
2 medium onions
8 damsons
8 dried apricots
1 tbsp of tomato paste
1 tsp of sugar
1 tbsp of heated saffron
Necessary amount of black pepper and turmeric