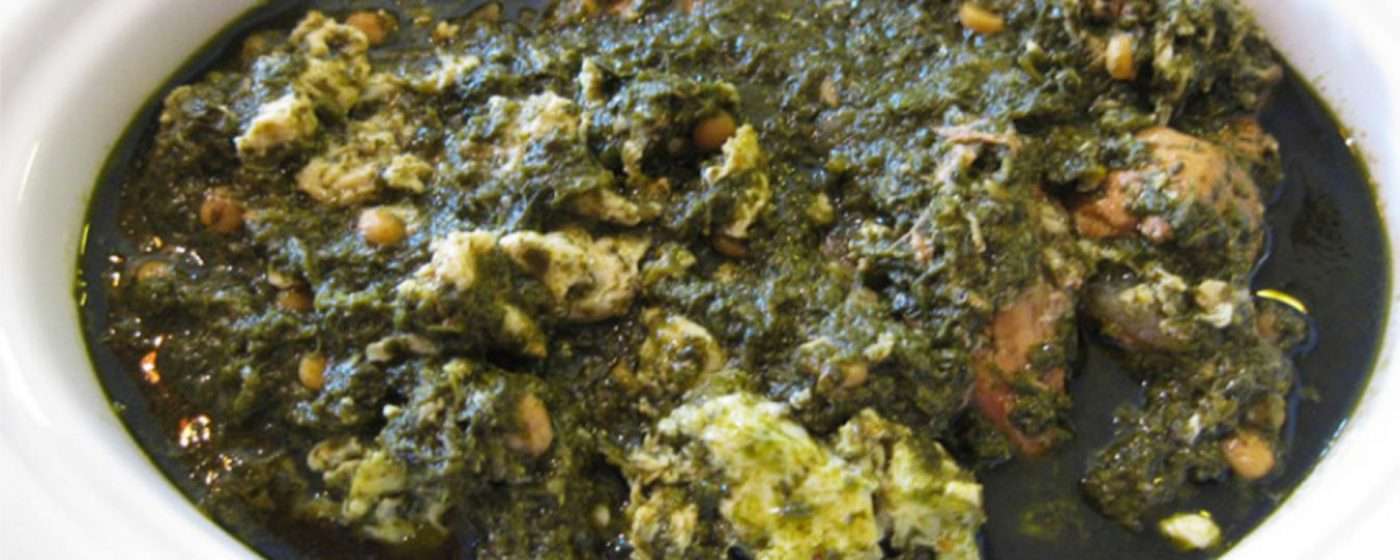 Sir Ghalieh
Soak the split peas a few hours before cooking. Wash fresh garlic leaves and chop them into half-centimeter pieces. Chop the chicken or duck into smaller pieces, separate the bones and fry them in oil.
Slice the onion and sauté it in some oil until the color turns cold. Then add the garlic leaves to the onion and sauté a little. While sauteing the garlic leaves, add pepper and turmeric along with soaked split peas and stir nicely.
Mix the onions with the fried chicken and add some water and allow them to cook and soften on moderate heat. Crack the eggs in a bowl and stir nicely with a fork and after the meat is cooked and the food lost most of its water add the eggs to the stew and after 5 minutes turn off the heat.
Now this delicious meal is ready to serve.
Ingredients:
Chicken or small duck: ½
Medium onion: 1
Garlic leaves: 3
Split peas: 1 cup
Salt, pepper, and turmeric: Necessary amount