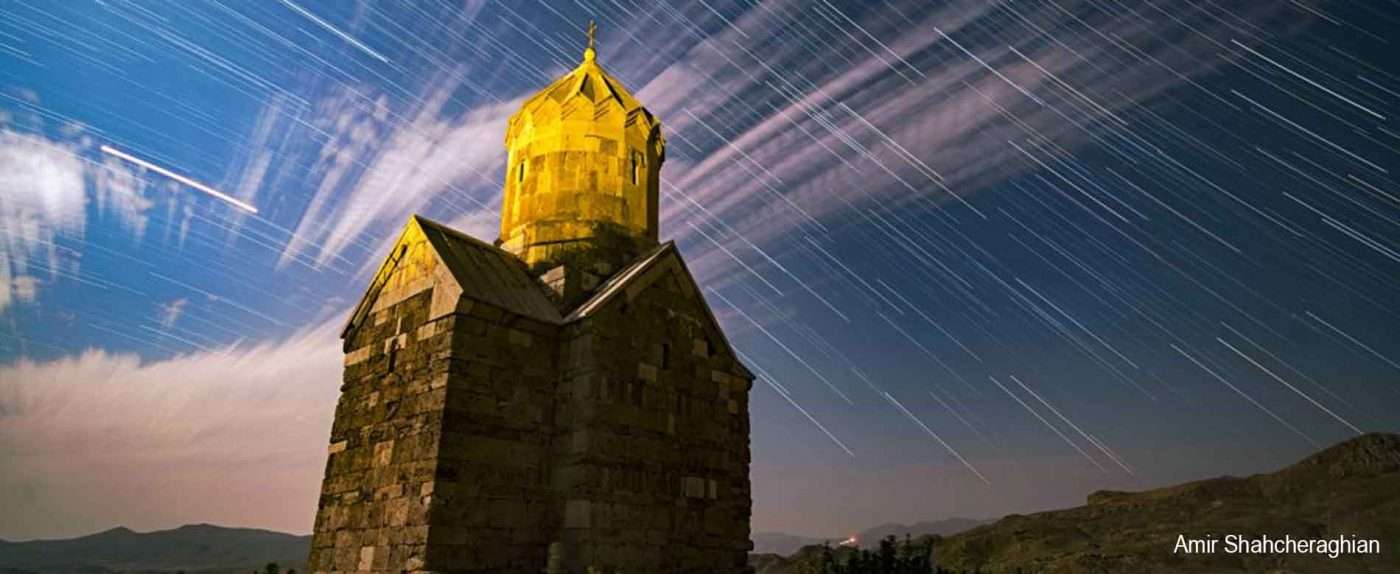 Ancient Night sky
The northwestern edge of Iran boasts the presence of old religious and cultural relics. One of these places is St. Dzor Dzor Monastery, which is also known as St. Mary Church. In fact, the church is the only remnant of the monastery which was destroyed over the past years.
Dzor Dzor Church was introduced as a UNESCO World Heritage Site in July, 6th, 2008 and it's also one of the most beautiful churches in Iran.
This church was built with the efforts of Archbishop Zakaria Bestachi and also managed by priest Hovhannes Yerzngatsi, also called Zor Zoretsi, in the 14th century.
The church is 7.23 m long and 5.10 m wide. The church was Relocated just because of made dam and The relocation took about 25 days, during which every stone of the church was enumerated and transferred to a location 600 meters away and 110 meters higher than its first location. Because some parts of the church were destroyed or buried under loads of soil used in the process of making the dam, new stones of the same type but with a different color were used for the reconstruction.
This photo was taken in the summer of 2018 when I had a chance to photograph this amazing church at night.
The astonishing night sky and magnificent Church was by far the best scenery I have ever seen.
Tehran, the largest city in Iran and one of the largest cities in Western Asia with almost 800 Square Km.
what I like most about Tehran is a sense of community so it introduces Tehran as a lively city but what I really don't like about this huge city is light pollution. The strong barrier causes people not to be able to see the night sky and they don't have the chance to enjoy stargazing.
This photo shows the Lunar Eclipsed moon rose above Tehran and made a magnificent view that people never forgot. These sorts of astronomical events could remind people that the night sky is a part of Nature and should conserve.
This photo was taken in Lunar Eclipse in the Winter of 2018 from Milad Tower, the tallest building in the Capital of Iran, Tehran.