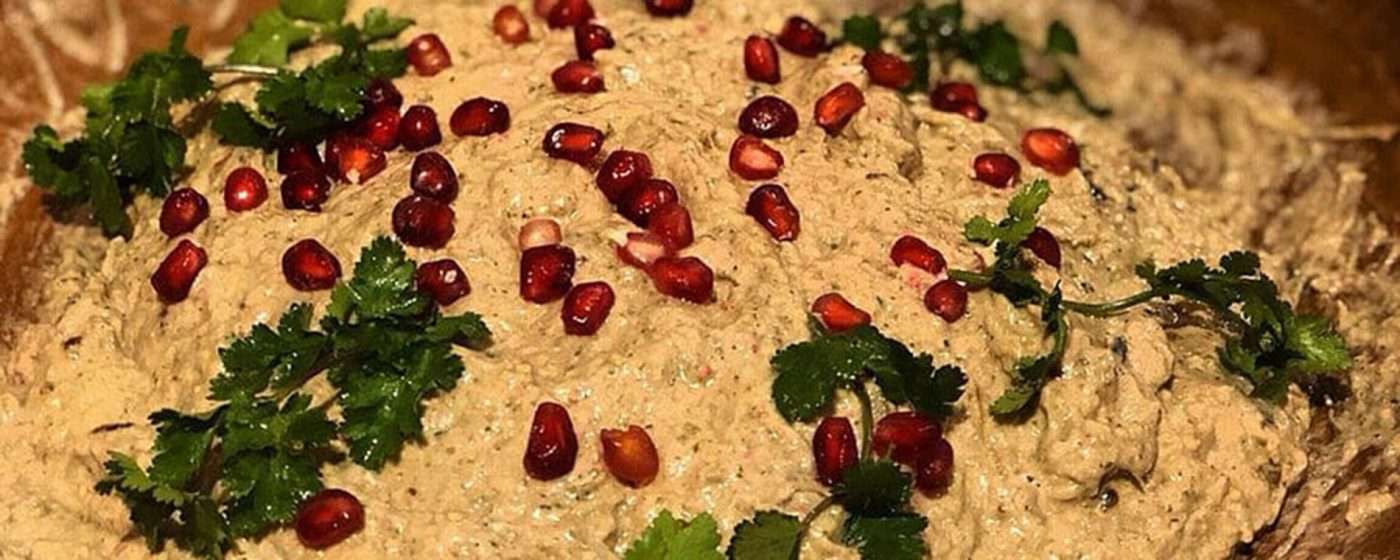 Kaal Kabob
Kaal Kabob
Slice the eggplants from the middle and put them on the barbecue or in the oven. Turn them over constantly till all sides are barbecued nicely.
Then put them in cold water, peel the eggplants, and take out the seeds. Mash the eggplants with a masher. Chop the vegetables and mix them with garlic, eggplants, walnuts, pomegranate juice, salt and pepper.
Some of the vegetables are only found in the northern areas of Iran and could not be found anywhere else.
Ingredients:
4 big eggplant
Ground walnuts 75 g
Mashed garlic cloves 5
Sour pomegranate juice or verjuice or pomegranate seeds: Half a cup
Fresh or dried herbs (mint, khalvash, shushaq): 1 tbsp
Salt and pepper: Necessary amount